SOLO SHOW, Sydney
DOMINIK MERSCH GALLERY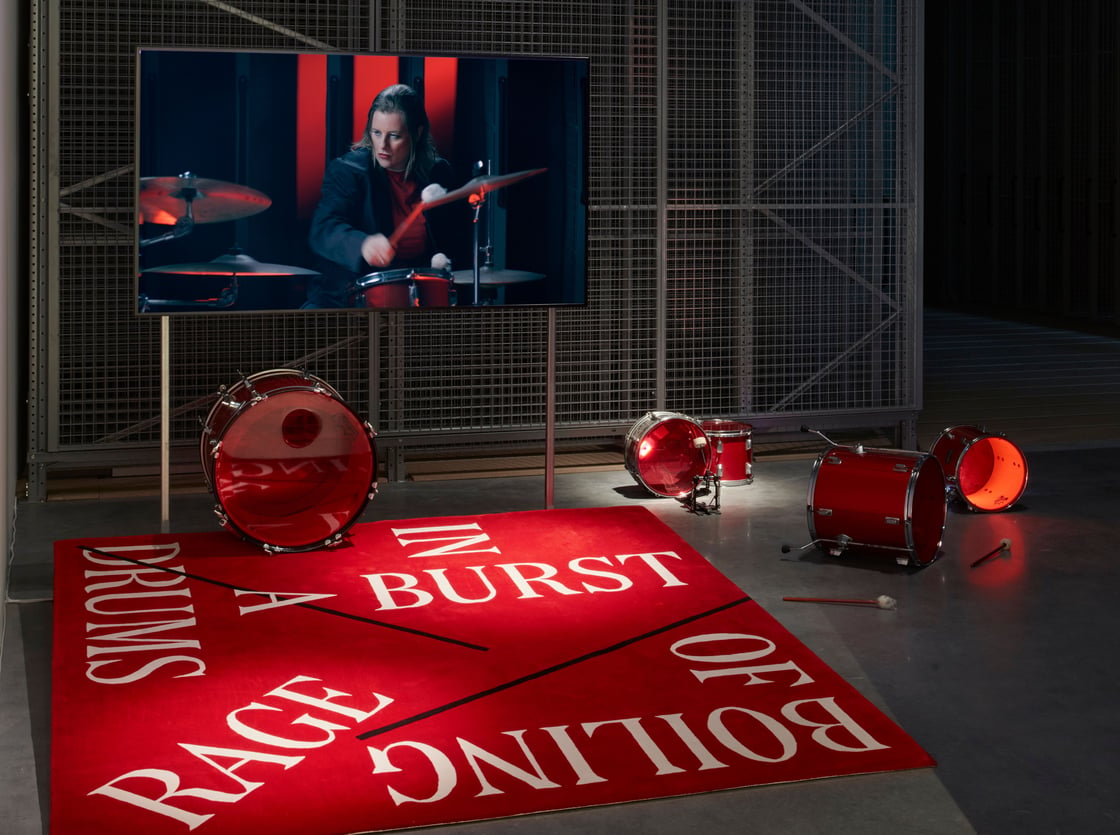 Installation commissioned for the inaugural show at Bundanon Museum to be re-staged for 'Keeper of Time' at Dominik Mersch Gallery
SOLO SHOW
TINA HAVELOCK STEVENS
'Keeper of Time' 5.08. – 3.09.2022

EXHIBITION OPENING —
Friday 5 August, 6–8 PM
The opening will include a short performance by Tina and collaborator dance artist, Jo Lloyd
Tina HAVELOCK STEVENS is an artist who explores the ambiguities of human nature using moving image, photography, sound, improvisational performance, and mixed media. Her works animate an experience of the world that is attuned to the rhythm and movement of the structures and environments that we inhabit and traverse, and our consequent emotional responses. They offer the experience of suspended time, holding our attention to passing moments – mostly encountered. She is known for immersive and transcendent audio-visual installations, often using a drum kit as a spontaneous compositional conduit for historical and personal narratives, environments, and atmospheres.

'Keeper of Time' sonically measures the archival. It embraces time travel, the connection to nature and ourselves, touches on the mysteries of DNA and the idea of 'posthumous collaboration'. The works fuse photography, video installation, text and sound and keep time as the past breathes rhythm into the future.

The artist states: "I found a book of postcards when sorting the family home and worked out that they belonged to my Grandfathers mother and grandmother from the first decade of the last century. Inside, I found a carefully arranged album with landscapes from the past and no one left to answer my questions. There's much beyond the frame. Rather than spontaneously compose and drum the image – something I often do with moving image and/or place – I decided to paint an abstract line which is based on a VU meter. A voluminous meter. The sort of thing you might find on a piece of audio recording equipment. A tool of vision replicating the ears which indicates loudness, energy and intensity. A way to see how something hears perhaps, in this case, an emotional gauge." 


Tina will also be re-staging an installation from the inaugural show at Bundanon Museum. The work draws on Malcolm Arnold's original orchestral music for Robert Helpmann's Elektra ballet performed at Covent Garden, London, in 1963 through a striking video portrait. The Elektra program's 1960s design, the bold colours of Arthur Boyd's set, and the dance reviewer Richard Buckle's description – "it opens with drums and brass in a burst of boiling rage" – come together to re-construct the drama of the Elektra tragedy. As stated by the Bundanon Trust: "Havelock Stevens' no stranger to the task of 'taking up male' space and re-inhabits the wrath of the Furies in her performance."

Read more.  Head to the 'Keeper of Time' exhibition page below to read a provocative essay on the exhibition written by Daniel Mudie Cunningham.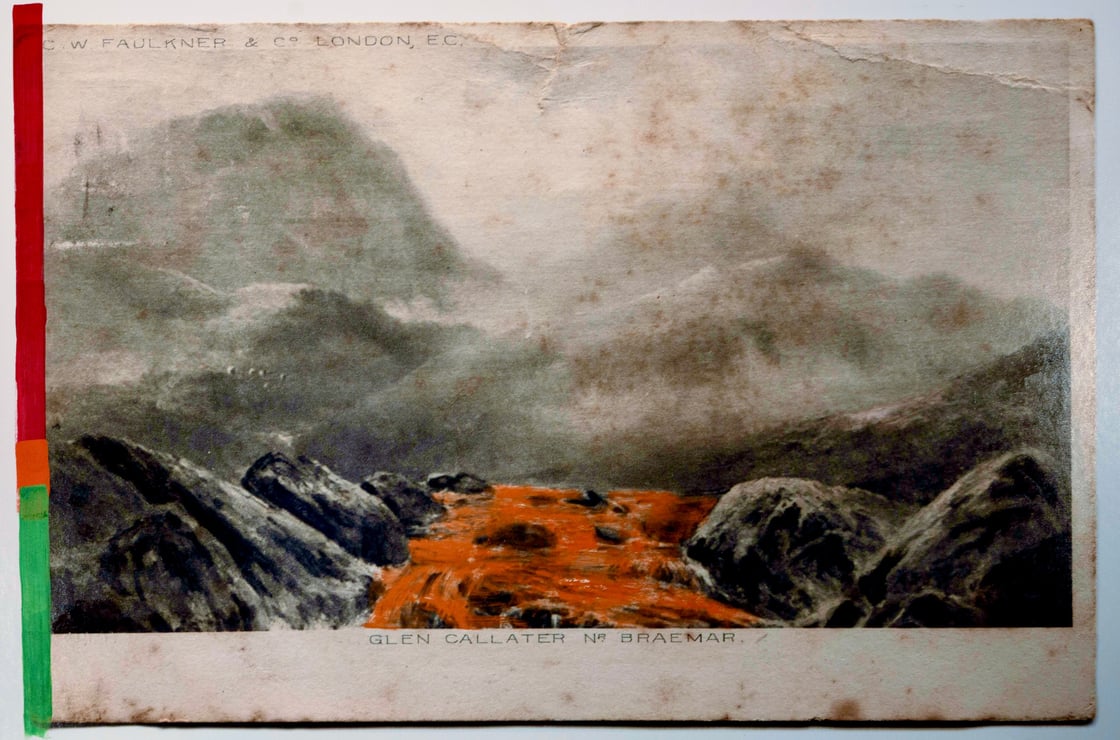 Tina Havelock Stevens, 2022, 'Glen Callater In-Between', from the 'Keeper of Time' postcard series
1290 cm x 855cm – pigment archival print on aluminium